EXPLORE AND PRINT OVER 100,000 3D MODELS
The best app for 3D Printers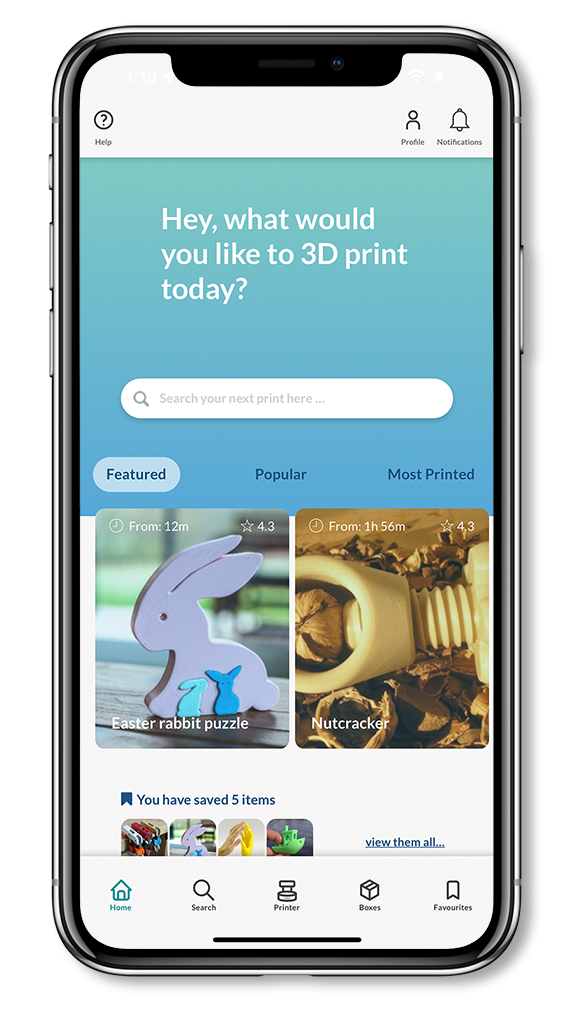 IT IS ENDLESS INSPIRATION
Home page
Sometimes all you need is endless inspiration. The home screen allows you to easily search and view featured, popular or most printed models. You also get easy access to your saved models and the ability to browse by category.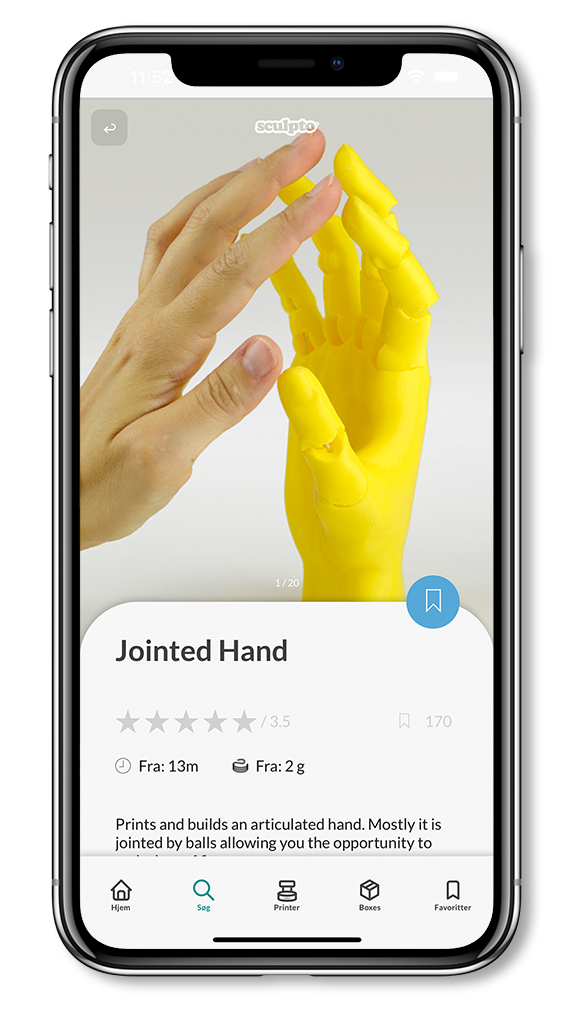 ALL THE INFO YOU NEED
Display of models
Flipping through the Sculpto app is a pleasure. Easily add models to your favorites and see their star rating. You can also see how long a model takes to print and how much filament it will use. Queue your model, or print it directly from the model page.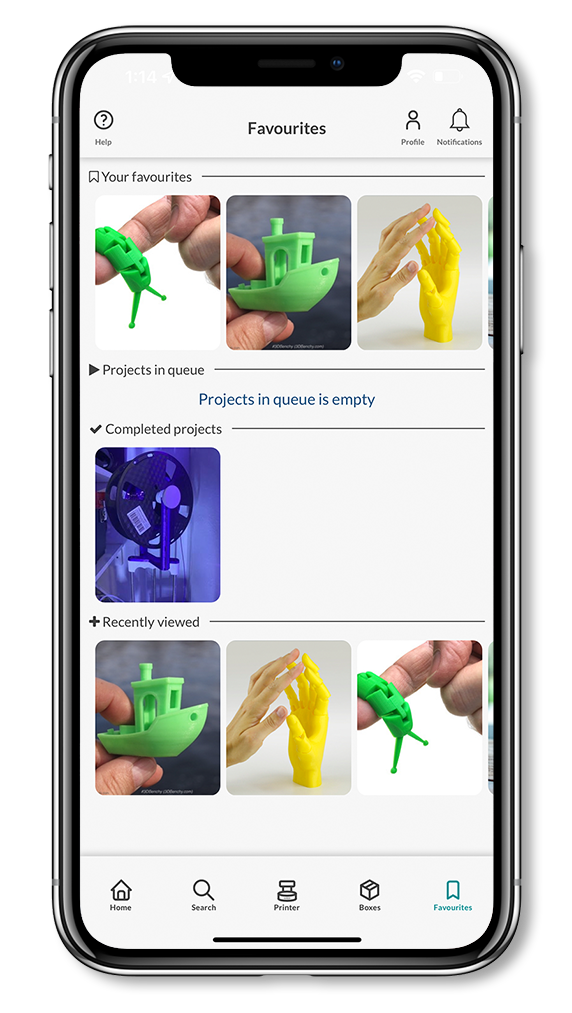 YOUR TO DO LIST
A place for all your favorites
There are so many projects you'll probably want to 3D print. How do you remember them all? Just save it for later. See your favorite models, current queues, completed projects and recently viewed models directly from the Favorites tab.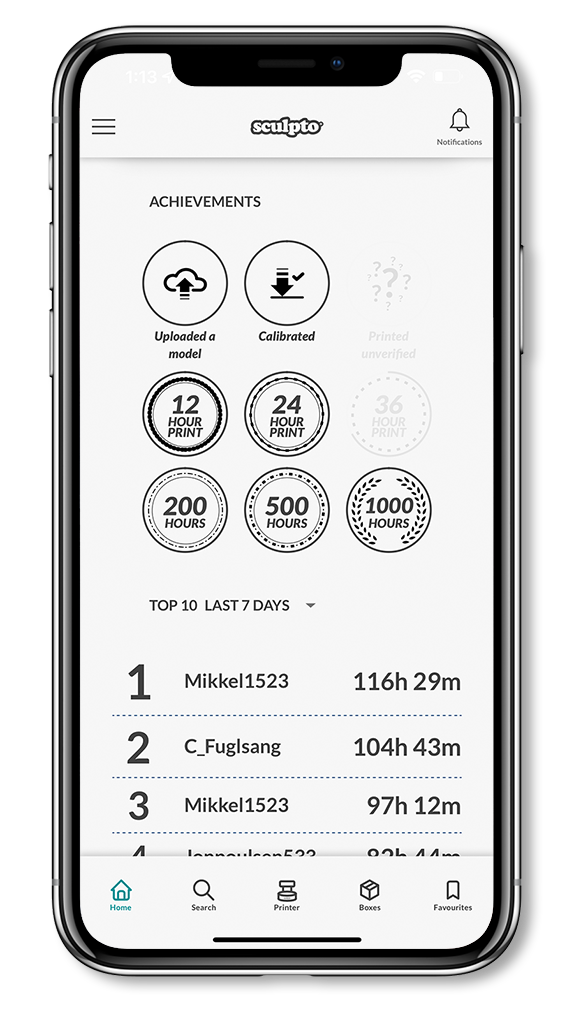 STATISTICS ARE FUN
Statistics, achievements and leaderboard
From the Profile tab in the app, you can see your printer statistics, achievements and Sculpto's top users.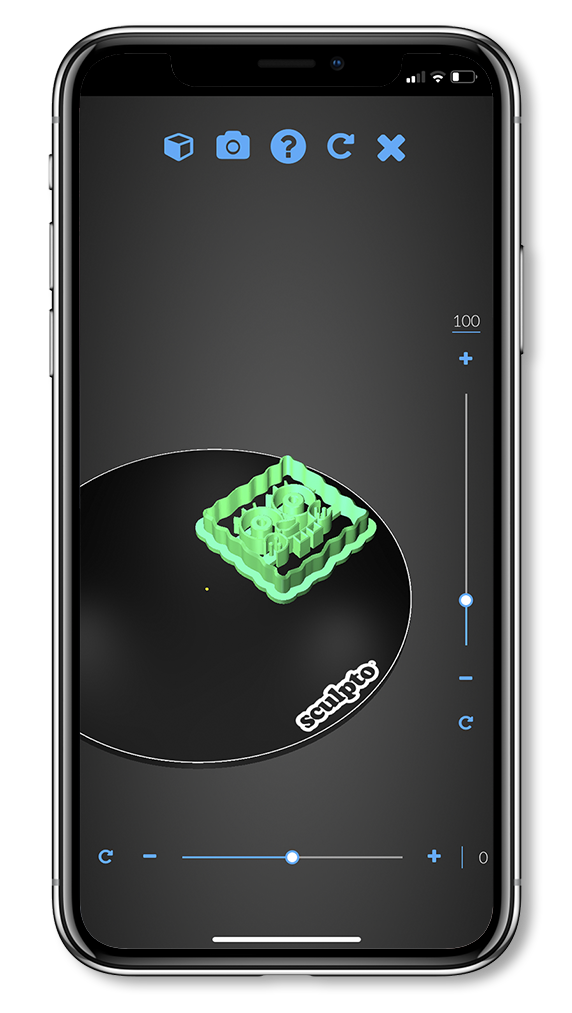 SIMPLE, BUT POWERFUL
Built-in 3D model Editor
Upload and edit your own 3D models directly in the Sculpto app. The editor is simple but powerful and saves you so much time.
Upload your own .STL models
Copy, rotate and resize models
Add multiple models in the same print process
And more...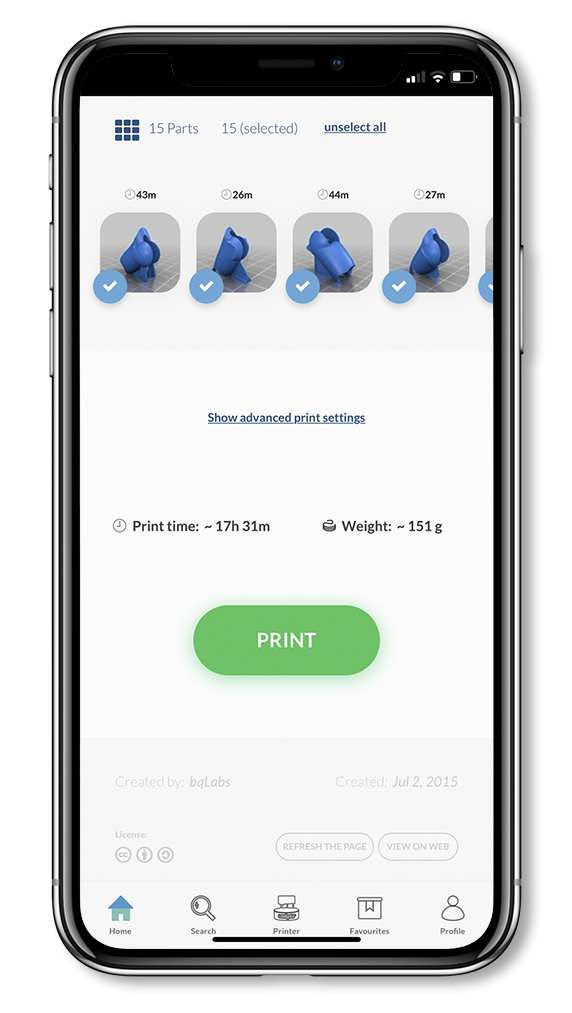 YOU HAVE THE CONTROL
The ultimate remote control for your printer
Whether you are a beginner or a more advanced user, there are settings to suit your needs. Use the default settings and tap print, or change them as you like.